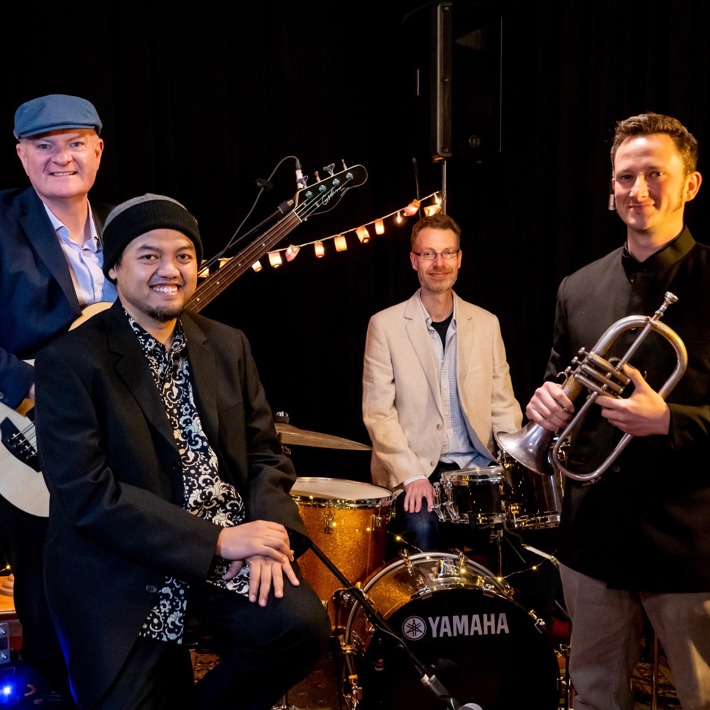 ade ishs & eMotion Band
Jazz

Folk

Blues

Group

Indoor venues

Outdoor spaces

Acoustic

Powered
Subscribing to the philosophy that emotion is energy for motion, pianist ade ishs formed eMotion Band with the idea of presenting emotive music that speaks directly to the listeners and takes them on a musical journey.
The band is currently preparing for a new release, and they will showcase the music in this show. So, this is not one to miss.
With over ten albums/EPs under his name, Indonesia-born Ade celebrates stylistic diversity as reflected in his eclectic repertoire. In addition to styles, ade also embraces cultural diversity. He has performed with Dung Nguyen (Australia), Geoff Kluke (Australia), Daigo Nakai (Germany), Benny Likumahuwa (Indonesia), Candra Malik (Indonesia), Reyharp (Britain), Zamil Idris (Malaysia), and many other musicians in Australia and Indonesia of various genres.
In addition to performing around Melbourne, ade has also played at prestigious jazz festivals with world-wide recognition including Melbourne International, Wangaratta, Eltham, and Ubud Village Jazz Festival in Bali.
Set up
ade ishs: piano, voice
Paul Bonnington: bass
Lachlan Wallace: drums
Vincent Bradley: trumpet, flugelhorn, voice