Amos Roach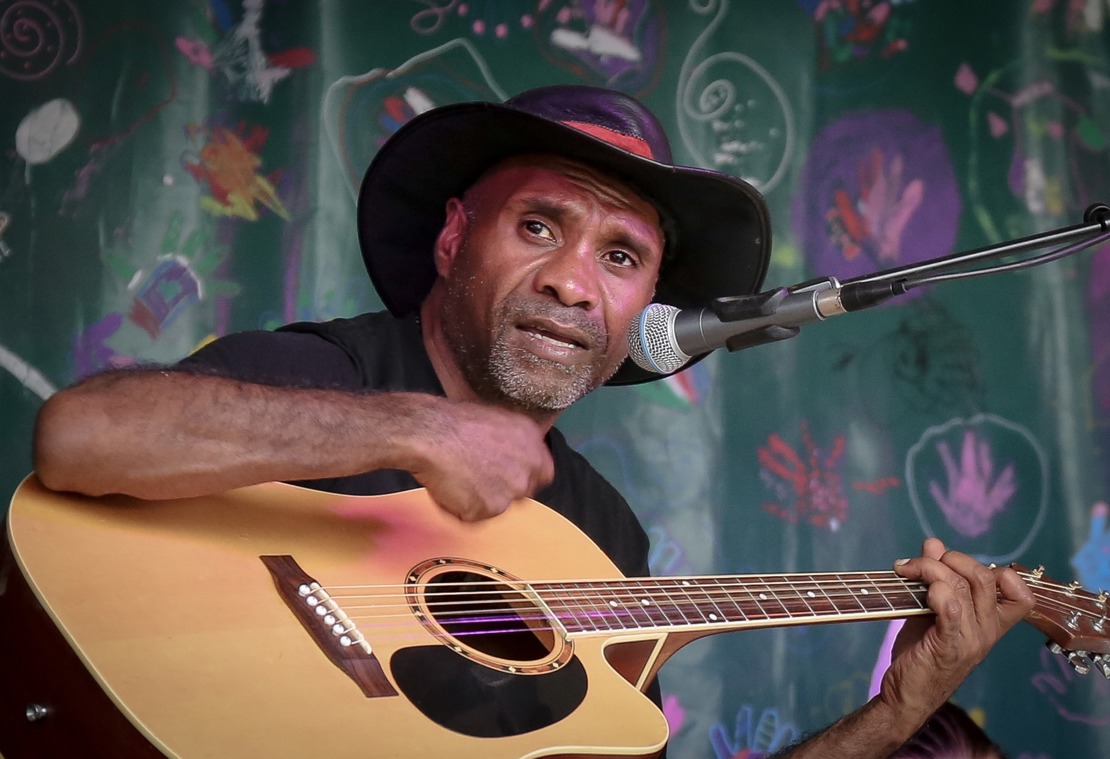 Country

Electronic

Folk

Hip-Hop

Rock

Blues

Solo artist

Indoor venues

Outdoor spaces

Acoustic

Powered
Award Winning Musician, Dancer and Director.
Amos Roach is a proud Ngarrandjerri/Gunditj Mara man. His music presents a narrative of healing, told with didgeridoo, guitar, song and dance. Amos's voice travels between the Desert, the Riverland and the Saltwater to the city, like smoke from a fire.
Amos is a cultural practitioner. Traditional First Nations culture informs the fundamentals of his craft. His music is part of the song-line that connects people and Country. His dances reconnect country to culture.
Australian Reggae imagines a fusion of traditional and contemporary indigenous music.
Amos plays his own songs, founded in rhythm with the Didgeridoo and Flamenco influenced Rap music, family ballads and Rock that shakes the ground and compels us to dance.
A lilt of smoke, the Riverland echoes and we can feel the sand and saltwater rushing through the veins of Amos's voice as he carries the song lines from the desert to our ears.
Set up
Amos plays solo. There is a band in development stages.
Didgeridoo & lead or acoustic guitar.
He also plays his own beats and accompanies them with didge and clap sticks.
Contact details
Yvette Scholtmeyer (agent)