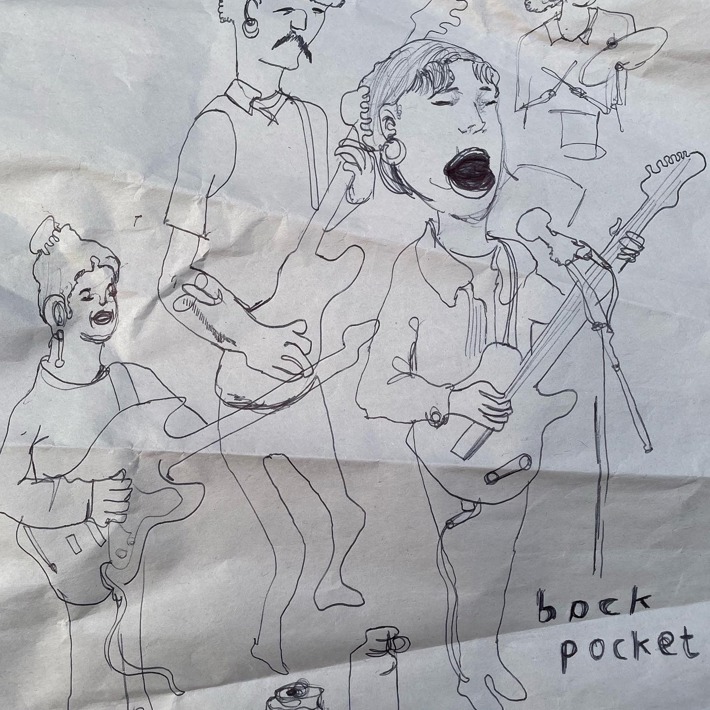 Back Pocket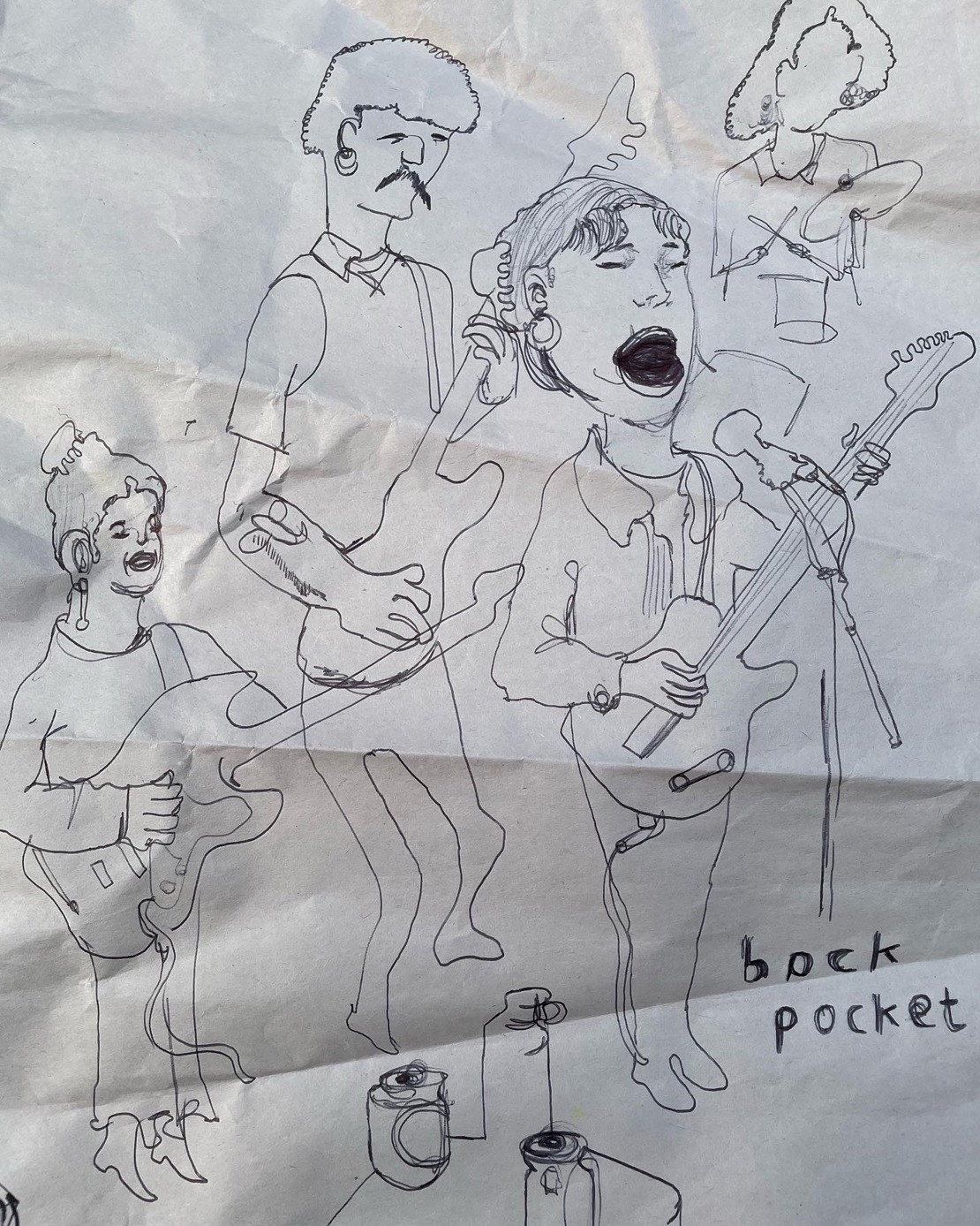 Back Pocket was born as a result of Sophie and Anna's obsessive consumption of Flight of the Conchords during Year 10 Home Room. Years later, after finally deciding to take their own music to the stage, COVID-19 sent the band into a tailspin.
Throughout the lockdowns the pair continued to develop their repertoire in iconic, (covid-safe) St Kilda settings like Alma Park and St Kilda Botanic Gardens. Not only did the end of Melbourne lockdown mean the band could start properly searching for gig opportunities, it also came with the potential to expand! With the addition of Jeremy and Matt, the band has reached its ultimate form. Back Pocket's debut gig was at Pause Bar in Balaclava in April this year.
Listen to music: We don't have any links available yet but can send video/audio on request!
Set up
4 piece band.
Anna - guitar, vocals
Sophie - guitar, vocals
Jeremy - bass guitar
Matt - drums
All band members needed.