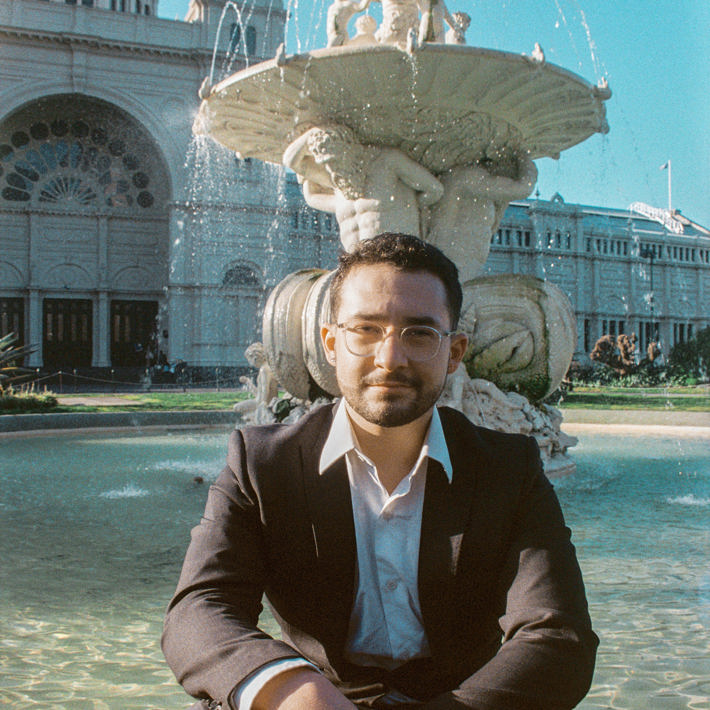 Bailey Judd
Bailey Judd is a glistening new voice in music, whose exceptional talent and pop sensibility have not gone unnoticed. Originally from rural NSW, Bailey is a singer/songwriter, producer and guitarist who cut his teeth apprenticing himself to Australia's best jazz improvisers while always staying true to his pop and rock roots. 
Now based in Melbourne/Naarm, Bailey has established himself as a producer and guitarist, working with some of the hottest acts while chipping away at his own ever-expanding catalogue of music. In 2021 he released the pensive pop single, "Can't Quite", enjoying a sold out single launch at the Colour Club. Bailey, along with friends Ella Clair and Jake Amy held the "Broke and Enter '' Mini Festival  at Max Watts to raise funds for their stolen music gear, where he shared the bill with Thando, Jay Gabriel (FKA JAYDEAN) and The Mamas.  
In 2022, Bailey kicked off the year releasing "Brand New Car" an undeniably catchy track with an anthem-like hook chorus, followed by the ethereal and instantly appealing "Moving Out, Moving On" which showcased his fantastic vocals and songwriting prowess. His influences such as John Mayer, Prince, Tame Impala and Jamiroquai shine through but the originality of his vision sees these influences reflected in a whole new light. 
His latest single, "I Might Be Crazy" garnered attention from Triple J Unearthed, with airplay on Triple J, 3RRR, 2SER, 4ZZZ, JOY FM and 2RRR.  Bailey has supported The Wanderers, Timothy Wolf and the Buttercats on his recent tours as well as Melbourne icons, Sex on Toast.  
Bailey Judd is an exciting new talent to emerge out of the Australian music scene- with incredible songwriting ability, angelic voice and mad guitar skills, Bailey Judd is the whole package. 
Set up
There are 5 members in our band but can be stripped back to a trio  
2x Vocals 
Guitar  
Bass  
Drums 
Keys 
Tracks