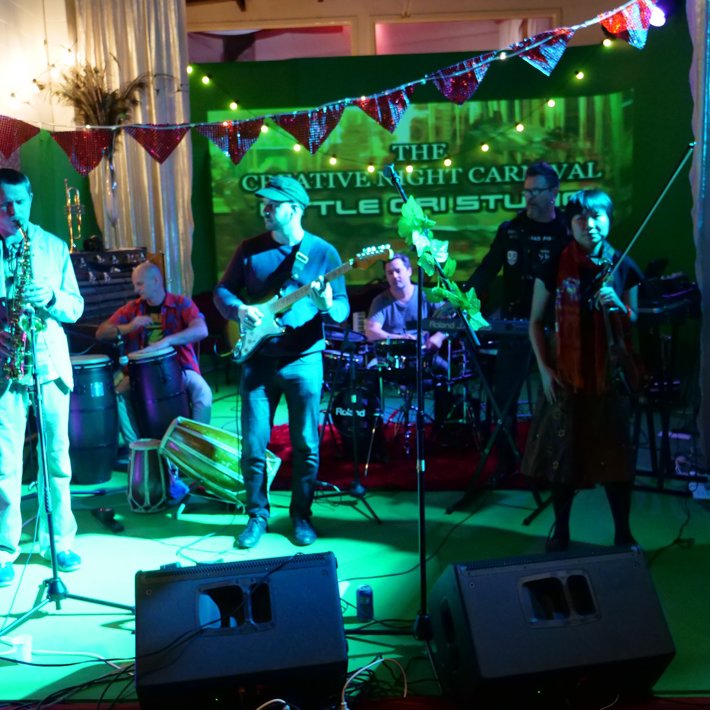 Electrodub Experiment
Electronic

Jazz

Hip-Hop

Fusion

Group

Indoor venues

Outdoor spaces

Powered

Acoustic

Busking
The Electrodub Experiment is the brainchild of veteran producer Spencer 'Papa' Lobo (Corin Spencer) and features live percussion (Michel Honegger), drums (Sam Carter), violin (Huich Goh), saxophone (Dennis Frolov) and guitar (John-Paul Hougaz) over deep basslines and fractured rhythms.
The group weaves mind-bending soundscapes of psychedelic jazz and dub influenced magic. The Electrodub Experiment is also a melting pot of the musicians' experiences, including jazz, reggae, dub, Indonesian gamelan, and Carnatic music (South Indian classical music).
Set up
The standard line-up is 6 band members (producer, drums, guitar, saxophone, violin, and percussion).
The group has a very flexible line-up and can go from a 1-person set up to a full six-piece band.