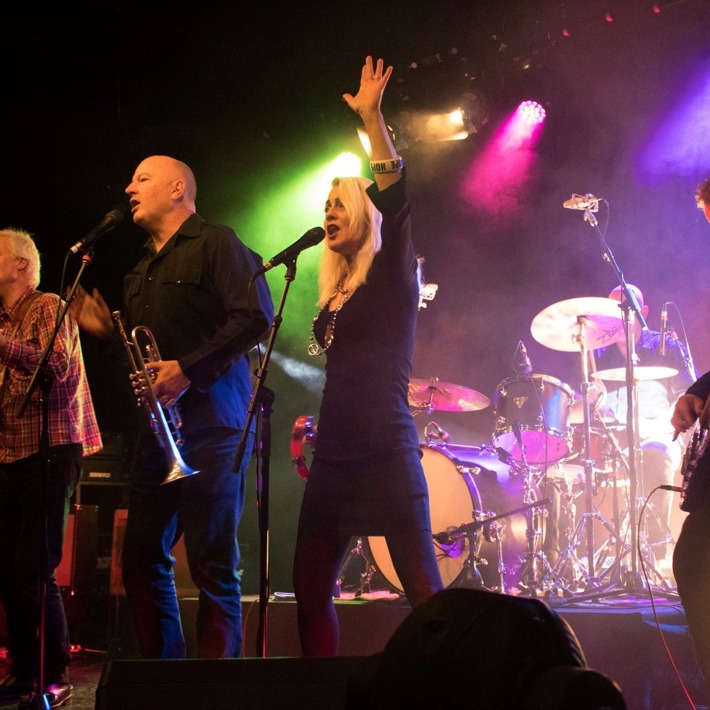 Jack Howard
Blues

Rock

Solo artist

Group

Indoor venues

Outdoor spaces

Powered
Jack Howard plays trumpet with one of Australia's great bands, Hunters & Collectors. He also sings backing vocals and plays keyboards and percussion with them; and is one of the band's co-songwriters. From 1981-1998, H & C grew into one of the country's most powerful and revered live acts, due not in small part to the unique trumpet/French horn/trombone horn section. The band was inducted into Australia's ARIA Hall Of Fame in 2005.
The band have come back to the stage in recent years performing at the AFL Grand Final and with Bruce Springsteen and The Rolling Stones. Along the way, the band have sold records in the millions and toured Europe, the U.S.A., New Zealand and Canada.
Since the band's demise in 1998, Jack has also performed with acts such as Rodriguez, The Violent Femmes, The Living End, You Am I and many, many more. In 2017, Jack toured the world with Midnight Oil as their multi-instrumentalist.
He has also been releasing his own critically acclaimed records since 2001. In 2017, Jack released the brilliant electronica-inspired Lightheavyweight; and 2020 saw the release of his latest CD, Dog Songs, and his musical memoirs, Small Moments Of Glory. He has been described as "one of the great quiet achievers of Australian music." In 2022, he'll be releasing his latest record Lightheavyweight 2; and touring with Hunters & Collectors on the Red Hot Summer Tour.
Jack continues to play live with his fine band, Jack Howard & The Long Lost Brothers, with his Epic Brass act (which performs the great horn hits of Australian music), with his Bacharach show; and with many other local bands in his hometown of Melbourne. Jack is also a long time teacher of music.
Set up
7-piece band – drums, bass, guitar, pedal steel, percussion plus 2 singers and trumpet.
They can operate happily as a 5-piece or a duo of guitar and vocals/trumpet