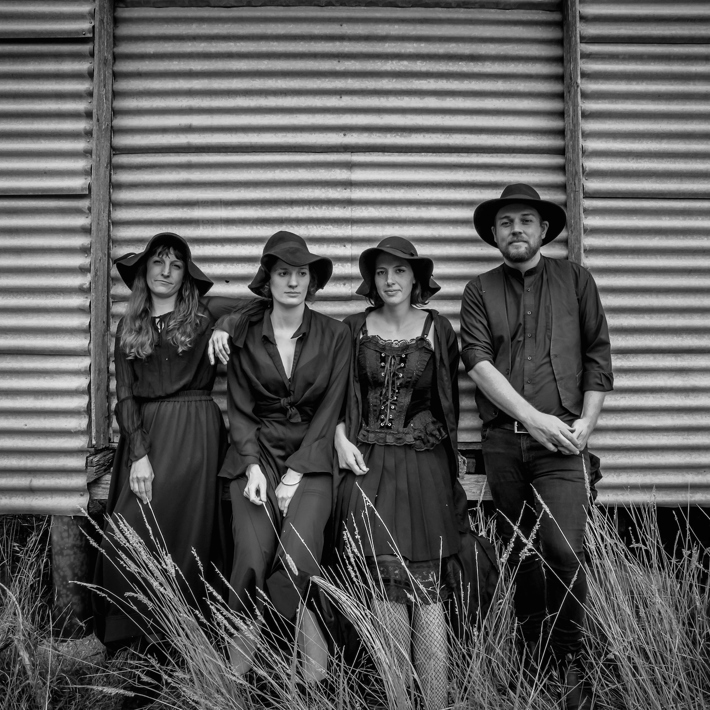 Team Love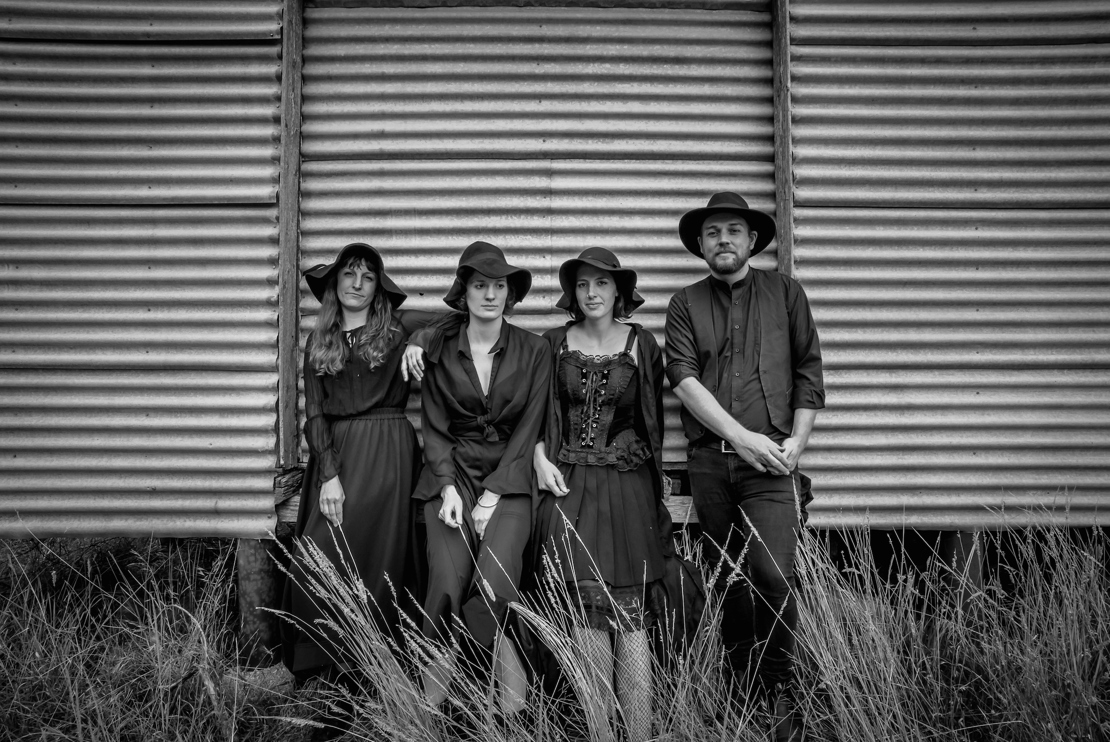 Team Love is an alt-country outfit from Melbourne and the Wombat State Forest. Traditional country and folk songs with a twist, rocking duets to heartbreaking ballads to dazzling four part harmonies.
Team Love have been breaking and melting the hearts of all who hear them, with music that echoes the country greats with a contemporary spin.
Exploring traditional themes such as love and loss, as well chronic illness, identity and feminism, Team Love will not only make you think but make you feel heard.
In 2020, Team Love released their debut self titled album, which was a feature album on ABC Country. The have also featured on Double J, PBS, 3RRR, 4ZZZ and FBI radio.
Set up
Ruby McGrath-Lester- lead vocals/guitar
Shaun Stolk- guitar/vocals
Ruby Cattell- violin/vocals
Monique Bricknell- keyboards/vocals
We primarily play as a 4 or 6 piece (with bass and drums). However, we can also play solo, duo and trio shows.
Contact Details
Ruby McGrath-Lester

teamlovews@gmail.com