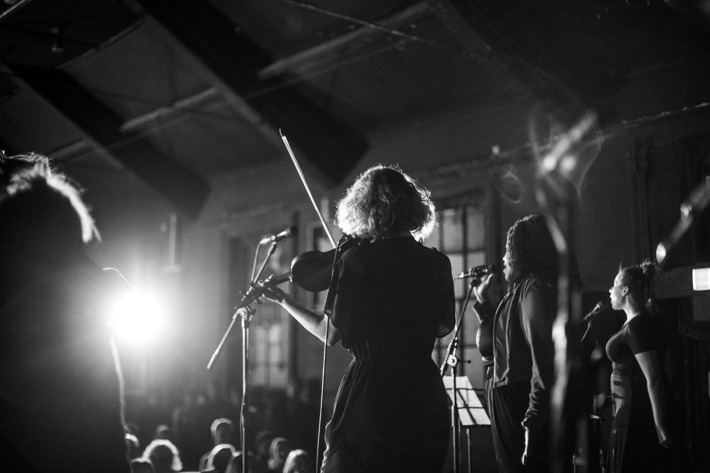 Secured a gig? Nice one!
It's now time to spread the word about your gig in the City of Port Phillip. Whether you're a performer or venue, below are our top tips on making the most of this opportunity to draw in new audiences.
Make sure your gig is listed on What's On St Kilda and Southside
If you are the hosting venue, head to https://whatsonstkilda.com/ and submit your event. Once approved, your gig will automatically feature on the event calendar. Once your event is up, it's also eligible for inclusion in our Council e-newsletter, including What's On St Kilda and Southside.
Make sure you upload your gig with plenty of time, as it can take a couple of business days to process.
Feel free to send through any promotional imagery and press releases to whatson@portphillip.vic.gov.au to be eligible for additional social media and website support.
Tag and you're it
Venues and musicians, check in with each other and see if you can join forces on social media to maximise your coverage. Each time either of you promote your event on Facebook or Instagram, be sure to tag the other. 
Don't forget to also tag @Whatsonstkildasouthside so we can also share the love!
Capitalise on tourism
If you want to draw in tourists, list your event on the Australian Tourism Data Warehouse. This huge event database feeds into numerous federal and state tourism websites, and adding your event is easy. Simply head to https://atdw.com.au/, register and follow the prompts. Check your eligibility here https://page.atdw.com.au/operator_guidelines, and keep in mind that it can take up to five business days to have applications assessed and approved, so get in early!
Beat the rest to it...
...and list your gig on Beat's free gig guide. Head to https://beat.com.au/gig-guide/, register and follow the prompts.